In the last couple of blog posts, I provided an overview of Marqeta, some of the key platform features and how Marqeta helps manage card programs. To quickly recap, Marqeta is a program manager and issuer processor for card programs with an open API that includes rich features like Just-In-Time ("JIT") Funding, tokenization, and deep flexibility, enabling real-time management of nearly all aspects of card programs. Fundamentally this means that Marqeta enables creation of cards and processing of payments when these cards are used at merchants. Developers use Marqeta's open API to embed business logic and rules that control when and how transactions may occur. In this blog post, I am going to focus on one of the many innovations at Marqeta Just-in-time "JIT" Funding.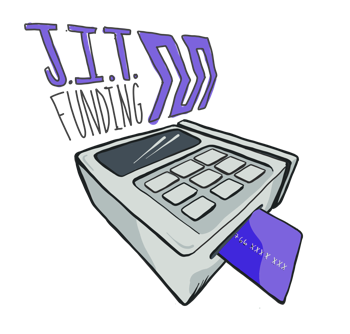 Imagine a scenario in which a business needs to provide cards to its employees for recurring business expenses. Using a traditional payment platform, businesses tie up working capital by pre-loading the cards with funds — many times either intentionally overfunding cards in hopes that it will sufficient to cover future expenses or underfunding the cards in hopes that it will sufficient to cover future expenses. Marqeta's Just-in-Time "JIT" Funding feature prevents these problems by providing real-time funding of user accounts at time a payment card is used for the exact amount of the transaction. This ensures that user accounts are never over or under-funded. Customers maintain cards at a $0 balance, which ensures that funds are never tied up in overfunded or stale accounts, thereby optimizing cash flow.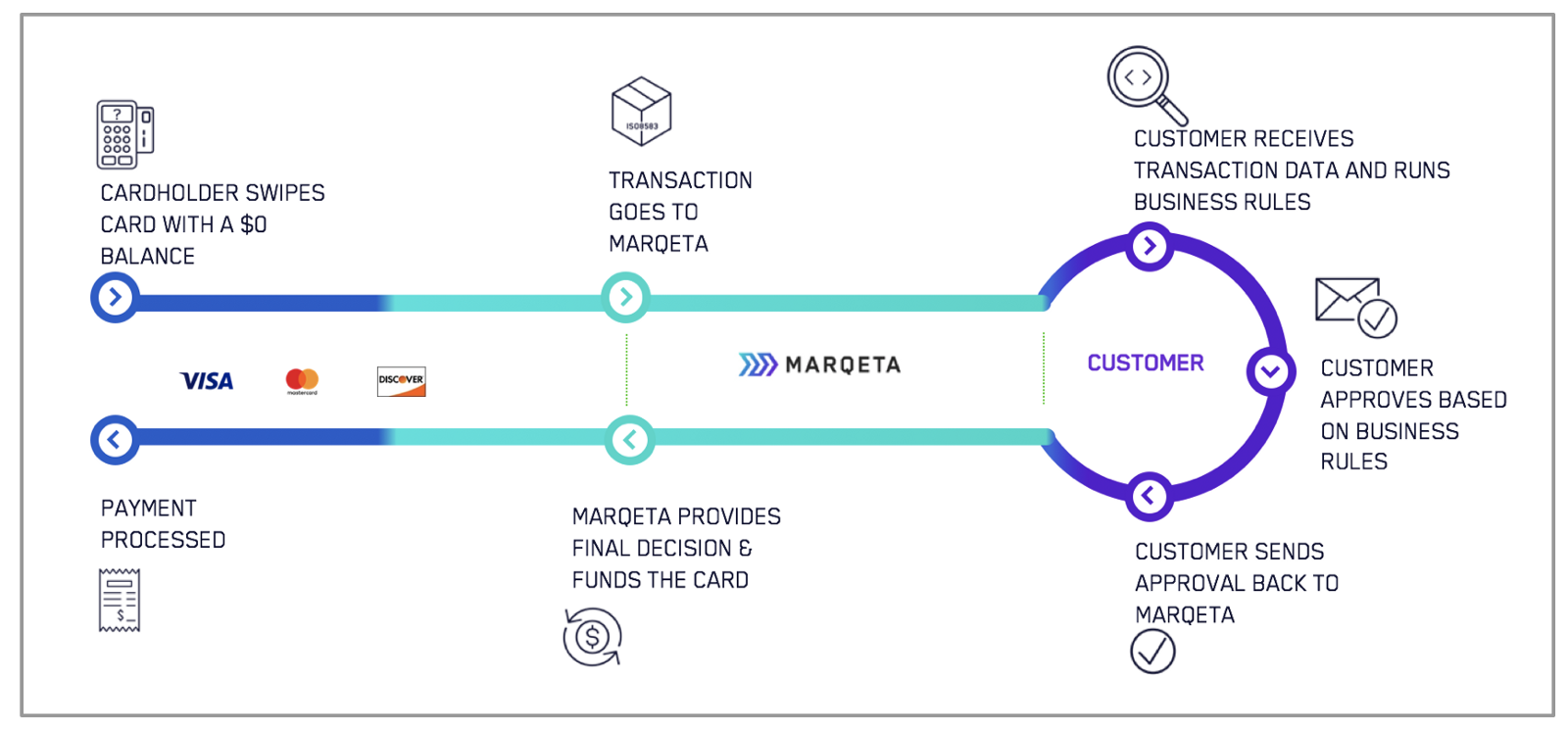 Marqeta provides two types of JIT Funding — Managed JIT Funding and Gateway JIT Funding. Both allow businesses to maintain $0 account balances by funding user accounts for transactions as they occur. Both allow businesses to optionally add spend controls via the Marqeta API that limit purchases to specified vendors or types of vendors and/or that cap the frequency and maximum dollar amount of purchases.
In addition, Gateway JIT Funding provides custom control over authorization approval and simplified reconciliation. These additional benefits derive from the Gateway JIT Funding callout to a your business-hosted endpoint during transaction processing. This "gateway" call contains details regarding the transaction. Businesses can implement their own custom algorithms (running within your own system), using these transaction details together with their own internal data to decide whether to approve or deny funding. Denying funding effectively declines the authorization. In addition, their response can inject metadata (such as an order number) into the transaction record in order to facilitate correlation between records and simplify reconciliation.
Finally let's explore a couple of example use cases:
Alternative Lending:
Over 40,000 borrowers seek working capital loans from Kabbage. Kabbage's key innovation is smart data that creates a faster lending approval process. Using the Marqeta Platform's Just-in-Time "JIT" funding feature, the Kabbage Card allows business customers to use their funds with a simple swipe to pay for office equipment, inventory, or anything else needed to grow their business. Gateway JIT is powerful because it allows Kabbage to offer cards and control transactions while still owning the ledger. It's Kabbage who knows whether there is sufficient open-to-buy (OTB) available for a given account — this is a key input to their real-time funding decision and it significantly expedites the lending approval process and helps small businesses grow.
On-Demand Delivery:
On-demand delivery companies accept orders from consumers and then dispense a courier to purchase and deliver the item. Cards are the most efficient and widely accepted payment method. On-Demand delivery companies rely on couriers who are constantly on the go — neither can afford to experience issues at checkout. With typical purchasing cards, controls are limited and fraud is often detected after the fact. With Marqeta's Open API and Gateway "JIT" Funding, on-demand delivery companies not only optimize their working capital by funding cards in real-time, but also are empowered to significantly mitigate fraud by implementing their own validations during the authorization process, including things like whether the courier is on shift, whether they're at the proper merchant, and whether the amount is correct. This new capability improves checkout experience for couriers and end customers, while reducing fraud for the on-demand delivery companies.
I hope this overview was helpful in understanding Marqeta's Just-in-Time "JIT" Funding. In the next few blog posts, I will dive into some other key features, their uses and share some tips/tricks.