Marqeta started in a small office for one with no windows and just enough room for a desk, a chair and a phone. Claremont Creek Ventures, the first ever Venture Capitalist in Oakland, made the first venture investment in an Oakland company, my previous company PropertyBridge, and decided to offer me that space because I was part of the family. They didn't understand what we wanted to build nor did I fully comprehend where Marqeta would take us. Building a company with a bunch of very smart people is like a journey. You're not sure how to get where you're going. However, it's important to enjoy the ride.
After the office at Claremont Creek Ventures, we worked out of my home for a bit before we found a decent size conference room for six people at 1300 Clay Street in downtown Oakland. We were there for a short while until we closed our series A funding in mid-2011. We decided it was time to set up a real space to work. We chose a lofty industrial space in Emeryville to set up shop and scale.
By the beginning of 2016 we were 65 people strong. We knew that Marqeta was going to be a dominant company, we had already beat many odds, and when we looked at ourselves, we understood what was ahead. It was an exciting time. We had also run out of room to add more desks and frequently joked that our biggest threat to scale was the pair of single user bathrooms. It was time for more of everything.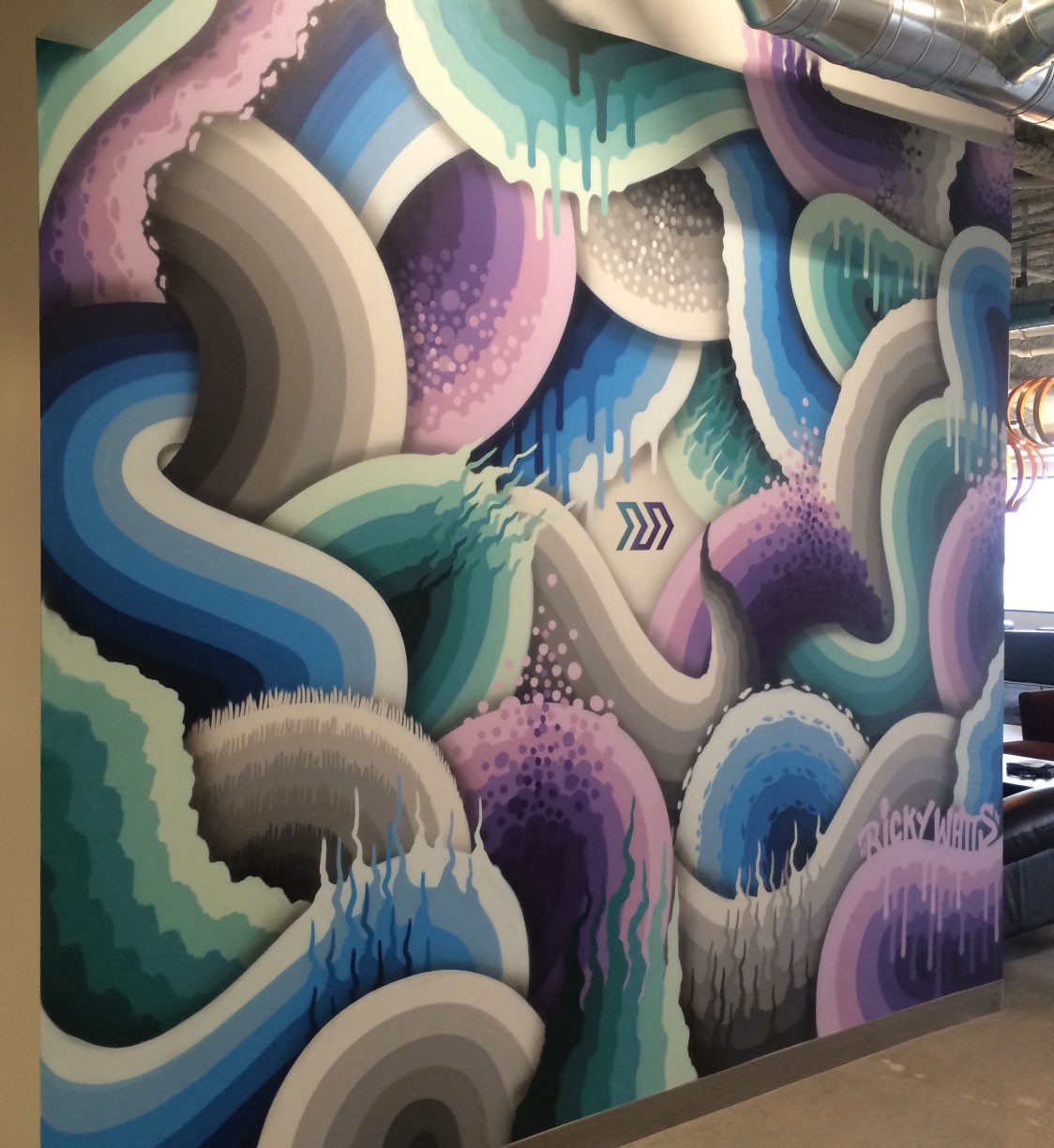 Artwork in new office space by Oakland artist Ricky Watts.
We decided that going back to Oakland was our destiny. Oakland has this hard working sense about it. The people, the culture, and the history are all extraordinary. It's unlike any other city in the Bay Area. Oakland is Marqeta's city. We're thrilled to be back home.
"You're off to Great Places! 
 Today is your day!
 Your mountain is waiting,
 So… get on your way!" 
 ― Dr. Seuss, Oh, The Places You'll Go!