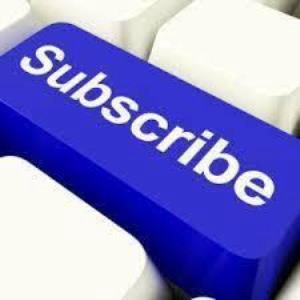 Research from McKinsey & Company shows that consumers spend at least $25 per month in subscription-based services with 42% of men subscribing to 3 or more monthly subscriptions. This is fueling the growth for a variety of subscription services. Subscription Services have grown beyond the initial adoption and usage of online movies services or expedited shipping from e-commerce companies to a new set of subscription services. Some of the emerging and exciting subscription services that I have come across are:
Fitness center subscription — A subscription service that allows travelers to use fitness centers when they are on the road for work, or vacation Travelers pay a monthly fee that will enable them to use a mobile app to locate and use a fitness center that is authorized by the subscription services company. Using a mobile app, the traveler locates a facility and uses a prepaid card issued by the subscription company for use at any of the facilities. A great example of fitness center subscription is Localfit. Localfit is a subscription service that gives travelers access to health clubs and studios when they are on the road for work or vacation. With Localfit, members pay a flat monthly fee to gain access to over 5,000 premier health clubs and studios when they're away from home. Members use the Localfit mobile app to find and filter fitness facilities by amenities offered and then book a pass on the app. Once the member arrives at the facility, they use a prepaid card issued by Localfit to pay for the day pass.
Auto Servicing Subscription — With a monthly subscription, consumers can get services like oil change, tire rotation, and wiper blade replacement done at a specified frequency and an approved facility. The subscriber presents a voucher or a prepaid card to pay for the services.
Movie theatre subscription — These have lately been the talk of the town. With a monthly subscription, moviegoers could watch unlimited movies per month. Moviegoers present a prepaid card issued by the provider at the theatre to pay and watch a movie.
However, subscription services companies face challenges. Some of the critical challenges faced that affect growth and operations are:
● Low-tech at the end facility. Many of the end facilities do not possess the ability to go beyond a scan or a swipe of a card. Mobile Apps are moving towards QR codes, and QR code readers are not available at the facilities.
● Payment flexibility — Many of providers have limited payment acceptance options and are not willing to change the process.
● Fraud — Giving a physical card opens up doors for use at other merchants, for unauthorized categories or purchases.
● Reach — Subscription services companies experience limited growth if the payment options they provide are limited to individual merchants. A potential bottleneck to expanding the network is contractual agreements with each merchant.
Solving for these new business models needs a new approach. Partnering with technology first payment companies gives many advantages. Many organizations underestimate how the right payment platform and payment method can significantly accelerate growth, reduce fraud and drive business operation efficiency. Physical prepaid cards can be used to pay at the various facilities for service. The end user locates the approved service provider (fitness center, auto service center, movie theatre) using the subscription service provider app and uses the prepaid card to pay for the service.
Marqeta's prepaid card solution is unique as the card carries $0 balance until it is used and the usage is locked down to the approved facility. Marqeta supports prepaid cards, but we also offer a few additional and vital options to support a business' payment program via Just-in-Time (JIT) funding: Managed JIT and Gateway JIT are two flavors of this feature. Managed JIT allows the subscription services company to embed the business logic rules with Marqeta. You can set spending limits, restrict spending by merchant, or merchant category in addition to many other controls. With Gateway JIT, Marqeta can do a real-time call out to the subscription services company's backend system to see whether a transaction should be authorized, directly allowing them to be involved in the approval of a transaction. Gateway Just-in-Time Funding (JIT) can provide subscription service providers the ultimate level of control as they can decide each transaction based on their business logic. The main difference between the two types is that instead of controls set on the Marqeta platform that Managed Just-in-time (JIT) provides, the control sits solely with subscription service providers with Gateway Just-in-time (JIT).
Subscription service providers and end users both benefit from Marqeta's prepaid card solution. Subscription service providers can expand the network without contractual agreements with each provider as the card is accepted everywhere that card brand (Mastercard, Visa, etc.) is accepted, control payment authorization to reduce fraud using JIT funding and spend controls, and make business operations more efficient. For the end user, they get better user experience as transactions do not require carrying vouchers or calling customer service for approvals.
I hope this blog was helpful in understanding the emerging area of subscription services, challenges they face and how Marqeta helps solve the problems.