Marqeta Speakers at Money20/20 USA
Speaker - Jason Gardner, Founder & CEO Marqeta
WHY UNICORNS AREN'T BUILT IN A DAY
Time: Tuesday 29, 9:35 AM (25min)
Location: Inspiration Peak Stage, Hall D, Level 2, The Venetian
Session Description: Back in 2010, Marqeta founder Jason Gardner had a flash of inspiration to combine Groupons and different promotional offers on a single debit card. Flash forward to May of 2019 and the company is valued at $2B, but the journey to get from A to B was far from linear.
In this main stage fireside chat, Jason will candidly divulge the lessons he's learned on this journey, such as:
     – How to build meaningful new tech infrastructure.
     – Pivots & Unmet Expectations.
     – Sink-or-Swim Moments.
     – The Mad Scramble of Hyper-Growth.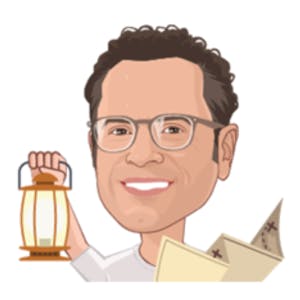 Panelist - Omri Dahan, CRO, Marqeta
THE CASHLESS DEBATE
Time: Tuesday 29, 12:00 PM - 12:30 PM (30min)
Location: Creators Canyon Stage, Venetian Ballroom, Level 2, The Venetian
Session Description: As digital payments become the norm, society is contemplating a cashless future. Some are eager for this change, sensing a more seamless experience as well as the end of security risks and the time commitment of cash. Others are wary, insisting that too many communities still rely on cash, and a cashless society is an undue burden with serious privacy concerns. No matter where you stand, you will find this lively discussion thought provoking and informative.