Marqeta Survey Finds Consumers Interested in Embedded Finance Offerings Amid Continued Fears of Recession, Despite Improved Economic Outlook
September 14, 2023
While financial analysts have downgraded the likelihood of a recession to 20% in the next 12 months, lingering recessionary fears are causing consumers to still cut spending according to the Q3 2023 Consumer Pulse Report released today by Marqeta.
Marqeta Reports Second Quarter 2023 Financial Results, Announces Four Year Extension to Cash App Contract
August 8, 2023
The global modern card issuer had $54 billion in total processing volume, up 33 percent year-over-year, with net revenue of $231 million in the second quarter of 2023, up 24 percent year-over-year.
Marqeta Study: Consumer Confidence in Embedded Finance and Digital Banking Providers on the Rise for Majority of Americans
June 06, 2023
Marqeta's 2023 State of Payments report released today – surveying 4,000 consumers across three continents, including 2,000 in the US – shows how consumers are working with multiple financial services providers, both traditional institutions and a range of digital payment tools and new market entrants via embedded financial services to meet their needs and provide a simple, unified and branded shopping experience.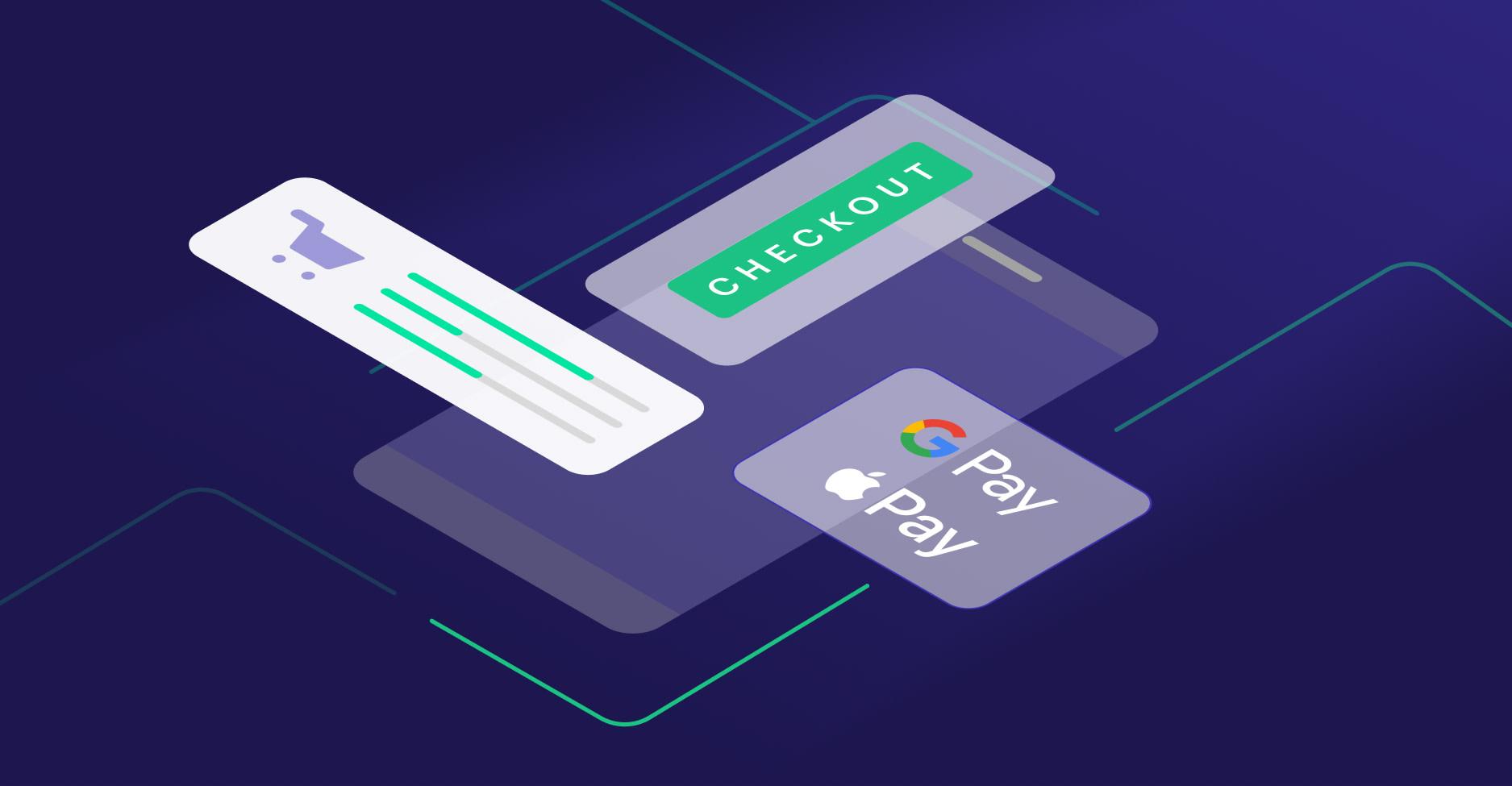 15 May 2023・ 5 min read
Three winning go-to-market strategies for embedded finance
Research has found that there has been a recent shift in the relationship between consumers and their financial institutions. Read our latest blog to find out the three winning GTM strategies as the market shifts to embedded finance.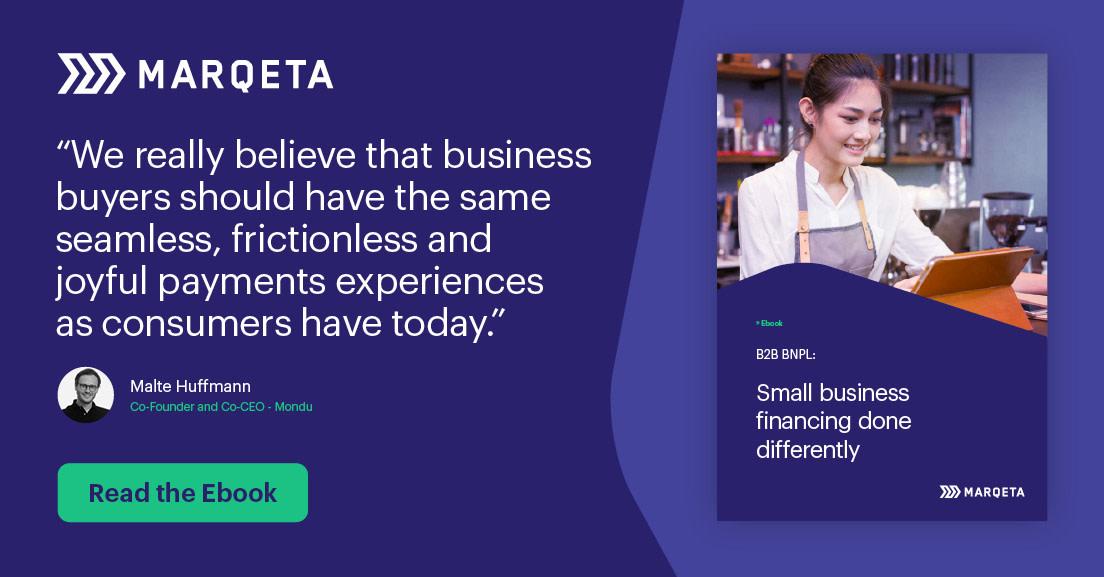 24 May 2023・ 5 min read
Doing small business finance differently with BNPL
Having demonstrated its value among consumers, it's no surprise that businesses want a slice of the buy-now-pay-later (BNPL) action too. Read our latest blog wrap-up of our recent B2B BNPL livestream to find out more.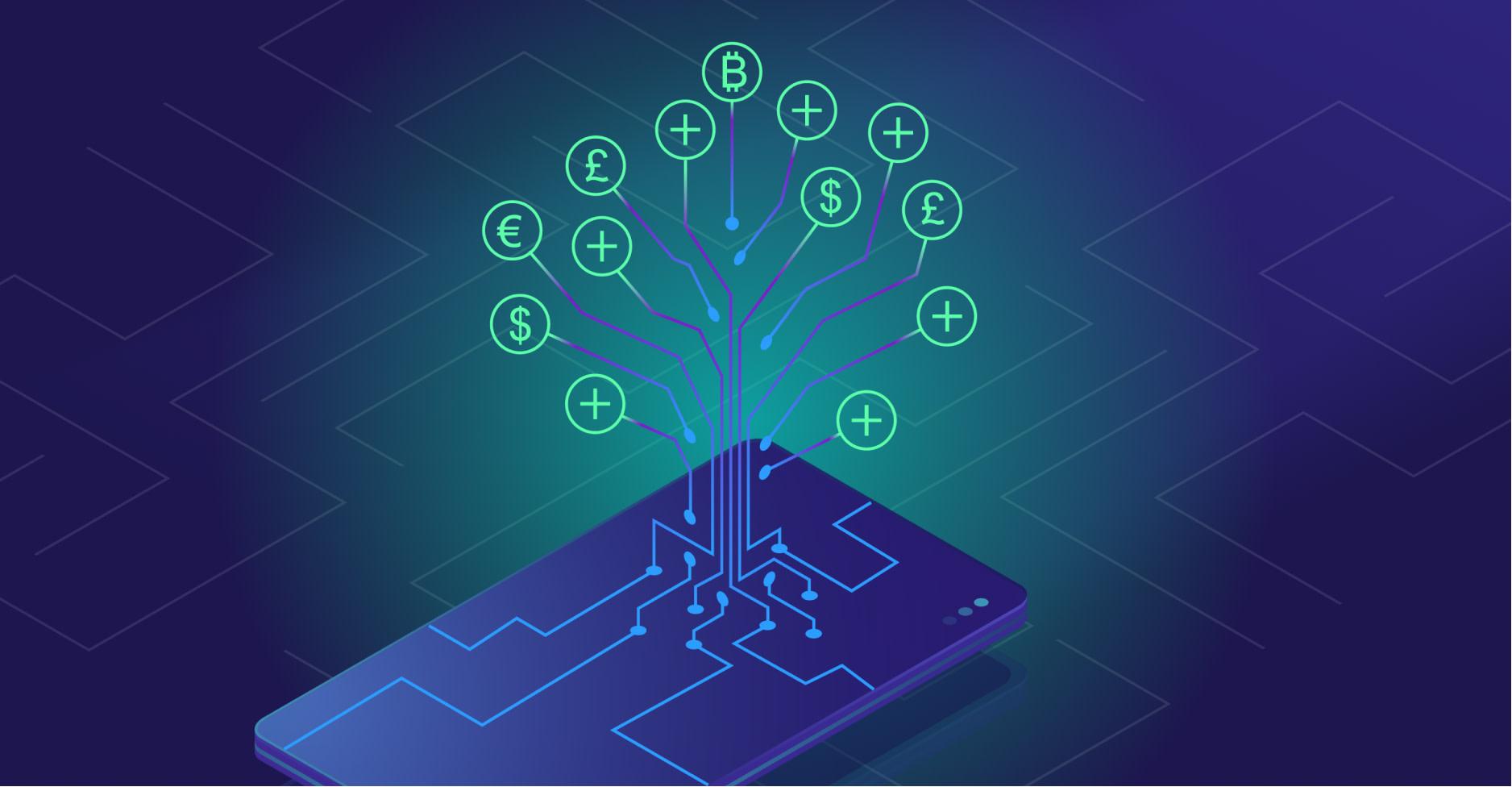 19 May 2023・ 5 min read
A new payment paradigm: consumer expectations drive growth
Explore the new payments paradigm: how headwinds and consumer expectations are driving growth according to BCG's latest payments report, The New Growth Game.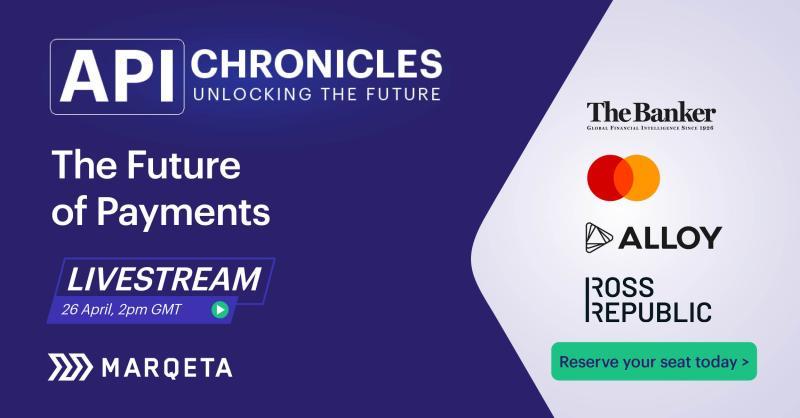 Tech perspective: how to build a card programme
API Chronicles Livestream
Join our livestream at 2pm UK time on 22nd June to learn what it takes to build a world-class card programme using modern platforms.