Key Benefits of Dynamic Spend Controls
Shape the Experience
Marqeta cards can be customized with controls to reign in excess spending, protect your margins, and enable exceptional user experiences. Use controls variables like merchant, merchant category code, amount, country, frequency of use, start/end dates or times, and many more.
Control Authorization
Limit where users can transact by controlling authorizations. Reduce fraud by configuring authorization controls to limit spending at a single or a group of merchants, for a single user or, all users associated with a particular card product or program.
Easily Define Controls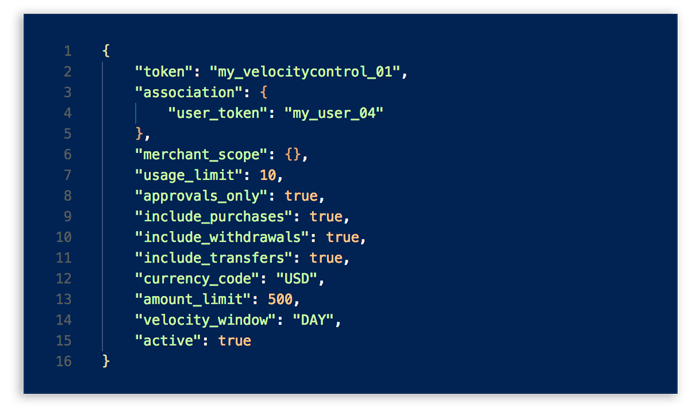 Relevant Use Cases Across Industries
Explore the API
Discover key concepts of the Marqeta platform with hands-on tutorials.
Build with Marqeta
Sign up for the sandbox and get started today.